Awareness about Drying Concrete Floors in Flood Situations by Flood Remediation San Diego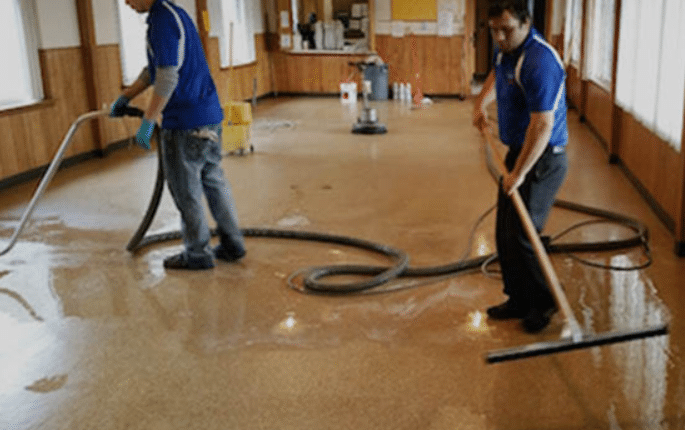 It is vital to dry out the property after flooding or other water damage disasters. Water and humidity always cause more damage, mold, and health risks if not dealt with with in time. However, it is a unique and formidable challenge to repair and completely dry out concrete floors. You must call trained professionals for this problem to get the best results and avoid future issues because inexperienced contractors are most probably unable to work out the solution to your problem with perfection. San Diego Flood Restoration is one professionally trained company that provides you with all the answers regarding Flood Remediation San Diego, CA.
The water-based adhesive problem
Water-based adhesives will not be able to treat your concrete floors very well. The water-based adhesive itself absorbs the moisture that evaporates from the concrete floors. When this happens, it cannot stick to the bottom, stay fixed, soften, and move off.
The water-based adhesive leaks out of the tiles' edges and Customers might start believing that this has happened because the materials are defective. Still, No! this happens because the floor has not dried up completely, and the tiles have been applied to the damp concrete. The truth is that water-based adhesives are advantageous, but only when they're used under the right conditions, i.e., they dry concrete.
How professionals dry water-damaged concrete floors
Concrete drying needs the efforts and services of a professionally trained and experienced company. It is only then that you can properly install new floor coverings with perfection.
Here are some useful techniques that professionals use:
Professionals use Containment chambers that help with the evaporation of the moisture in the concrete. You can reach the right amount of humidity more quickly by using this tool.

Since concrete absorbs Water; professionals use Thermo-hygrometers and non-evasive meters to check if the concrete is reaching the right humidity.

Low grain refrigerant (LGR) dehumidifiers lower the air temperature, removing moisture from the air around the concrete.
For concrete floor water damage repair and Flood Remediation Services, contact San Diego Flood Restoration!
It is vital to call experts who provide Flood Remediation San Diego services at our San Diego Restoration Company. Our experts will examine your belongings. Call us immediately on our emergency line service, (888) 578-5777 if you need restoration services and request for emergency services on our helpline so we can directly come over. We are available 24/7 for any problem that you come across. To learn more, contact us today. Our team of San Diego Flood Restoration San Diego, CA experts are always ready to speak with you. You can also go through our website for other related services you can avail of in the future.