Water Heater Leak Detection San Diego

I Think My Water Heater Is Leaking. Help!
Are you seeking specialists in water heater leak detection in San Diego? It is critical to keep your appliances in good working order. We often overlook the necessity of care until it is too late. The water heater plays an important role in our daily lives, and its absence can be understood. It's critical to keep an eye on your water heater, and you can do so by contacting San Diego Flood Restoration for water heater maintenance. The water heaters are located in basements or closets, with a system of pipes, sump pumps, and other plumbing components. Finding the leak source is difficult, but you'll be off to a solid start once you do.
Water Heaters and Why They Leak
Water heaters are essential household appliances in the United States. It assists in delivering hot water for baths, cooking, and dishwashing. Water warmers work by drawing in cold water. Either an electric or gas heating element heats the water in a large tank and holds it until you switch on a hot water nozzle.
Water heater leaks can happen for a variety of reasons. Here are a few of the most common sources of leaks:
Improper Water Pressure – When the pressure in your water heater is too high or if it comes directly into the heater too quickly, the appliance becomes difficult to handle.
Water Heater Cracks – Water heaters are often long-lasting, but not always. Breaks in the water heater tank are common, resulting in leaks.
A Leaking Valve – This is a common occurrence. Faulty valves cause water leaks.
How To Tell If Your Water Heater Is Leaking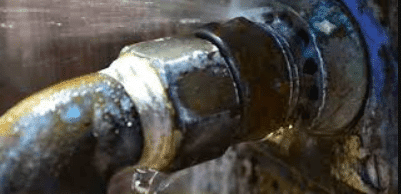 Please dispose of the water so that the source can be investigated. When there is a lot of water on the floor, finding the source might be difficult—mop and brush the floor to find the source.

Turn off the water supply to the tank's main. If the water stops accumulating, the leaks are most likely caused by the switch.

Examine the top and bottom sides of the water heater for leaks, as these are the most common. This is because it is the water that comes and goes.
When To Hire A Professional
Nothing compares to a small or major leak. A minor leak can cause a lot of damage, so if you discover a leak or watermarks, contact for help immediately. This leak could be caused by high-pressure water, quickly ruining your water heater. Get in touch with us at San Diego Flood Restoration for your restoration needs.
If you want water heater service, please contact San Diego Flood Restoration at (888) 578-5777 for cost-effective Water Heater Leak Detection and Maintenance services. The service quality is unaffected. We have a professional, efficient, and trustworthy team that will be at your disposal in no time. Visit our San Diego Flood Restoration website to discover more about our water heater services and how we can assist you.
Contact San Diego Flood Restoration