The Importance Of Hiring A Professional For A Mold Inspection In San Diego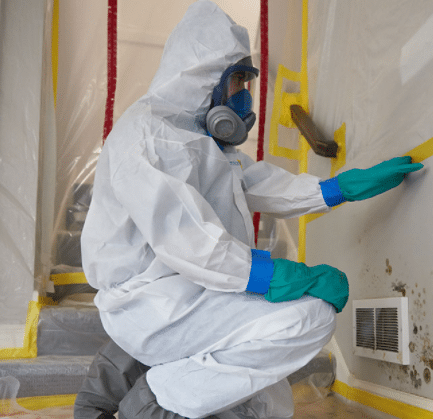 Mold is a common problem, but it's also one of those issues where the person dealing with it can easily become overwhelmed. Mold inspections are necessary for public health and safety, but they may be costly and time-consuming. This blog piece will assist you if you are unsure what to do when discovering mold in your house or office building.
But, in this context, what does it mean to be a "professional"? Essentially, it entails hiring a mold inspection business to complete the task for you. Hiring an expert can save you time and money, but they also know what they're doing, so having someone on-site protects your health.
Furthermore, organizations specializing in these jobs have specific equipment for this type of work. This allows them to complete their work much more quickly and detect mold that would otherwise be difficult for you or a rookie to detect.
A Licensed Mold Technician Will Have:
Liability insurance

Working with mold and other risks requires HSE training.

Personal protection equipment, such as gloves, masks, and boots, is necessary.
While many technicians claim to be "mold-certified," it's important to remember that this certification may or may not be valid. Because many people lack the necessary expertise or experience to work with mold, they are more prone to make mistakes that endanger their health.
Fortunately, our mold inspection, testing, and cleanup experts at San Diego Flood Restoration are fully licensed. We offer the knowledge and expertise to ensure that your house or office is healthy, safe, and dry.
Some Of Our Areas Of Expertise Include: 
– Mold Inspections – We'll locate mold where it's intended to be hidden, so you don't have to worry about what's lurking in the shadows.
– Mold Testing – We use various techniques to determine whether the mold you're dealing with is hazardous.
– Mold Removal – We'll get rid of any evidence of mold in your house or office so you can feel safe and worry-free once more!
Conclusion
So why not use a firm that specializes in such services? San Diego Restoration will not only do your inspection faster and more thoroughly, but we will also ensure that you are not exposed to any mold during the process. So give us a call at (888) 578-5777.
San Diego Flood Restoration
Address: 170 Mace Street Unit #E9 Chula Vista, CA 91910
Phone: (888) 578-5777
Check out our socials:
Facebook
Youtube
Instagram
Pinterest 
Yelp